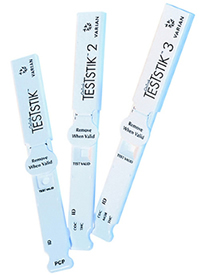 Drug Testing
On the spot drug testing is now protected by Alaska Statute 23.10.600-699.
Find out how drug testing kits can help you with your business by contacting Kim Minnery at: 907-561-8330.
Tests Available from Alaska Scientific
Varian, Anc.
TesTcup 4
TestTcup 5
Amphetamines, Cocaine, Morphine, PCP, THC

Cups and Cassettes from Forefront Diagnostics:
Instacup
Instacheck
Complete Drug Test Supply List
Alaska Scientific, Inc. | Twenty Six years of service to Alaskans!