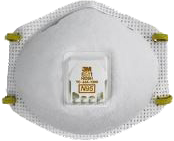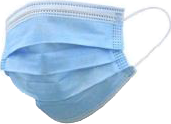 Covid 19 Products
Yes, we have these products in stock now. Inventory is changing over frequently, please contact us for current inventory status and case quantity sizes.
Personal Protective Equipment - N95 Respirators
Evaluated, tested, and approved by NIOSH as per the requirements in 42 CFR Part 84. Reduces wearer's exposure to particles including small particle aerosols and large droplets. Filters out at least 95% of airborne particles including large and small particles.


Personal Protective Equipment - Surgical Masks
Fluid resistant and provides the wearer protection against large droplets, splashes, or sprays of bodily or other hazardous fluids. Protects others from the wearer's respiratory emissions.
Personal Protective Equipment - Gloves
Disposable gloves to help prevent cross-contamination.
General Sanitization - Isopropyl Alcohol
Isopropyl alcohol (2-propanol), also known as isopropanol or IPA, is the most common and widely used disinfectant within pharmaceutics, hospitals, cleanrooms, and electronics or medical device manufacturing.
Personal Sanitization - Hand Sanitizer
Hand sanitizer is a product that is used to remove germs from the skin of the hands. Although formulas vary, this is typically done with antibacterial ingredients, substances that kill bacteria, viruses and other microbes. This prevents the germs from entering your body through your eyes, mouth or nose or from contaminating foods or surfaces that you touch.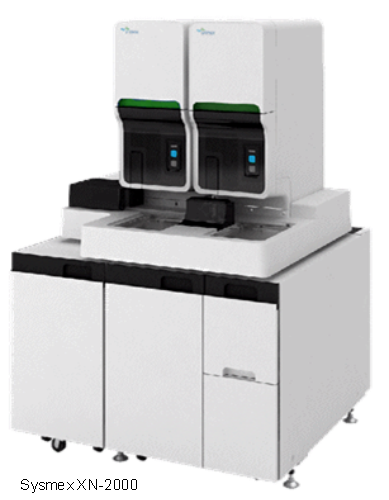 Star Products
Hematology:
Sysmex Hematology Analyzers

Laboratory Inforamtion Systems:
Medicus Midlynx
Medcom
Chemistry Analyzers:
Medica Easy RA
Alfa Wassermann Axcel
Abaxis Picollo Express
DCA Vantage

Immunoassay:
Tosoh AIA-360, AIA-900
BioMerieux Vidas, Mini Vidas

Urinalysis:
ProAdvantage Urine Strip Reader
Clinitek Urine Strip Readers

Catalog
Alaska Scientific, Inc. | Twenty Six years of service to Alaskans!